The 21-day Standard Process Purification Program isn't just a cleanse diet. It's a structured program that brings healthy lifestyle habits into focus.
It's designed to purify, nourish, and help patients maintain a healthy body weight. It's also easy to follow by eating whole foods, exercising, drinking nutritious shakes, and taking supplements made with whole food and other ingredients.
Click the image below (or here) for a FREE PDF copy of the SP Detox Program Balance Program book.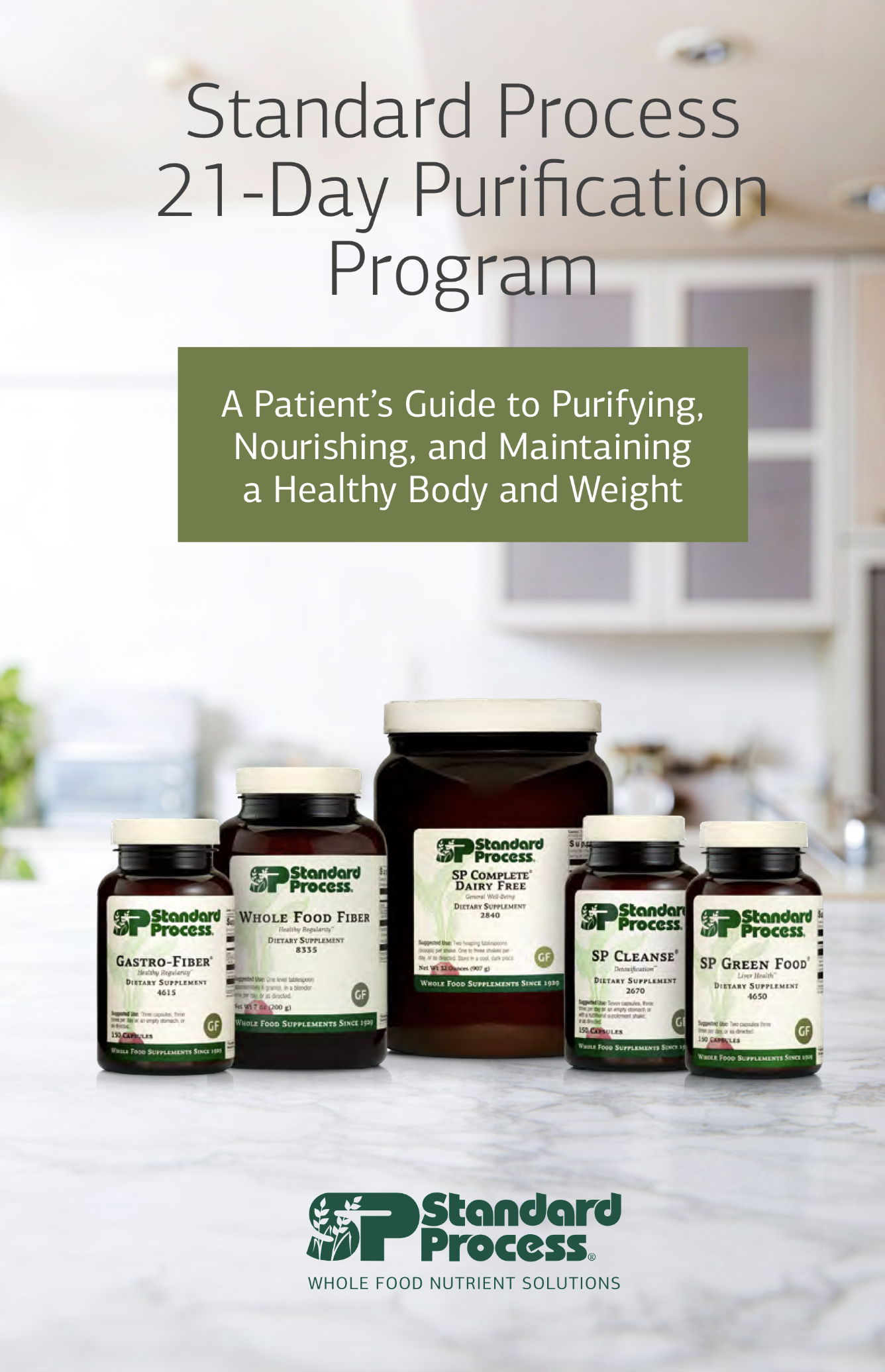 Each kit contains: 
One bottle of SP Cleanse® capsules
One bottle of SP Green Food®capsules
Two containers of SP Complete®
Two bottles of Gastro-Fiber®capsules OR 1 bottle of Whole Food Fiber powder
Interested in getting a FREE physical copy? Each purchase of the 21-Day Purification Program comes with a complimentary guidebook. Call today to put your products on hold!
---
Standard Process Toxicity Questionnaire
This 18-question quiz takes less than 5 minutes and provides you with your toxicity level. Patients who experience a level of 40 or more may benefit from a detox.
Click HERE to take the online version of the toxicity questionnaire.
Click HERE to print out a physical copy of the toxicity questionnaire.
---