This book about the SP Detox Balance Program is a 90-page guide explaining how your 10 or 28-day program will go. It covers the science behind metabolic detoxification, provides a calendar and food log to track your progress, and includes recipes for breakfast, lunch dinner and more! Does this book look familiar? Our inventory and lobby are fully stocked with these handy little guides! Come flip through one while waiting for your next session!
Click the image below (or here) for a FREE PDF copy of the SP Detox Program Balance Program book.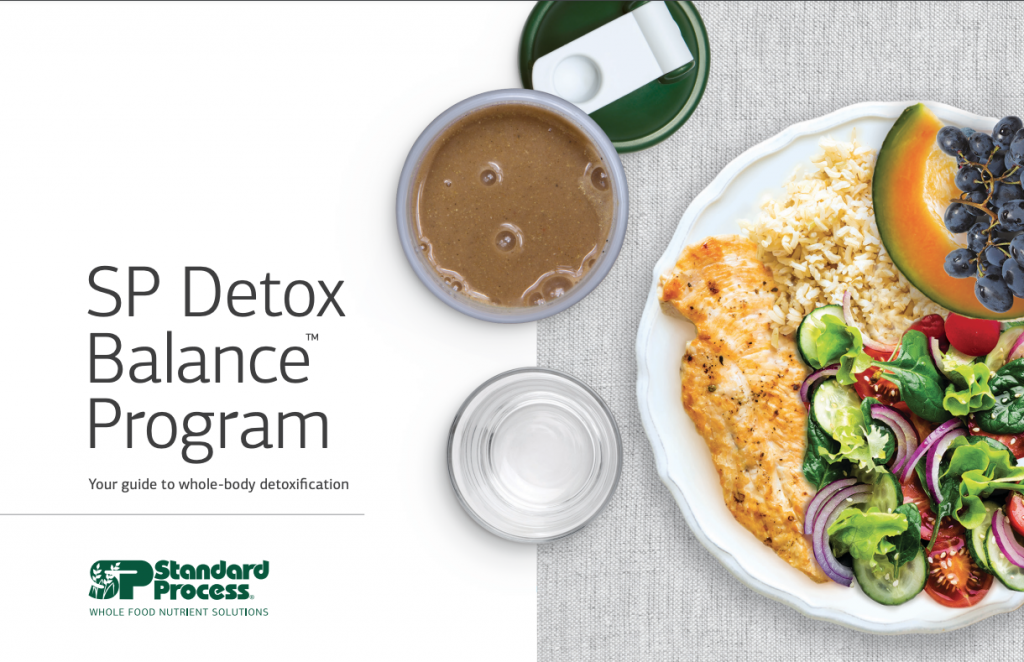 Our bookmarked pages?
Pages 28-33 break down your detox grocery list
Pages 38-81 are full of detox-approved recipes
Page 83 calculates your protein needs
Interested in getting a FREE physical copy? Each purchase of SP Detox Balance powder comes with a complimentary book and shaker bottle. Call today to see what flavors we have in stock!

---
Standard Process Toxicity Questionnaire
This 18-question quiz takes less than 5 minutes and provides you with your toxicity level. Patients who experience a level of 40 or more may benefit from a detox.
Click HERE to take the online version of the toxicity questionnaire.
Click HERE to print out a physical copy of the toxicity questionnaire.
---