EmSlim Neo is the only FDA-approved, non-invasive body toning and sculpting treatment that can reduce fat and build muscle. EmSlim Neo can reach the stubborn areas that diet and exercise alone cannot reach. It can help you get the body and core strength you've always wanted. Best of all, there is no surgery, downtime, or sweat required!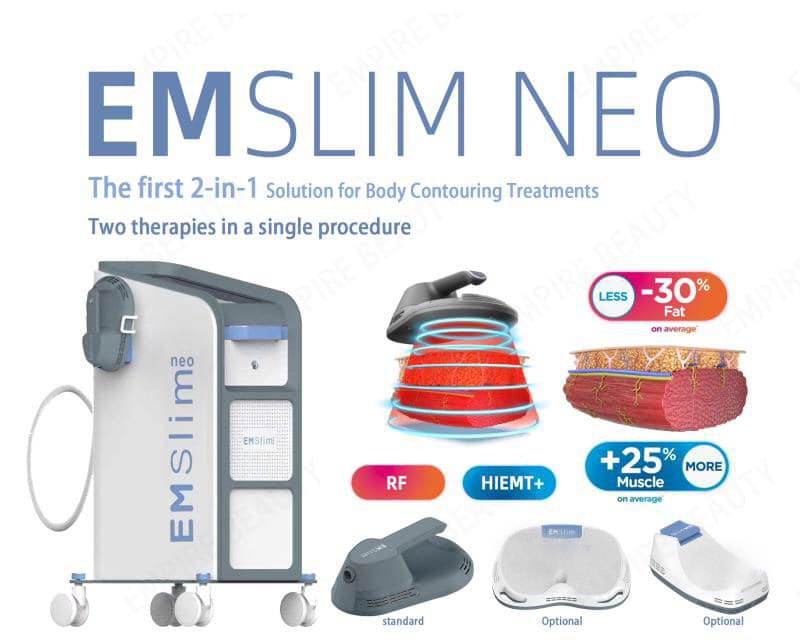 How Does EmSlim work?
EmSlim Neo uses patented HIFEM (High Intensity Focused Electro-Magnetic) technology similar to an MRI device to induce powerful muscle contractions that are not achievable with crunches or sit-ups. One treatment is equivalent to 20,000 crunches or squats. When exposed to these powerful contractions, the skin remains unaffected, while the energy penetrates to the fat and muscle layers. As a result, your body responds with a deep remodeling of its inner structure for muscle building and body sculpting. *Individual results may vary; not a guarantee.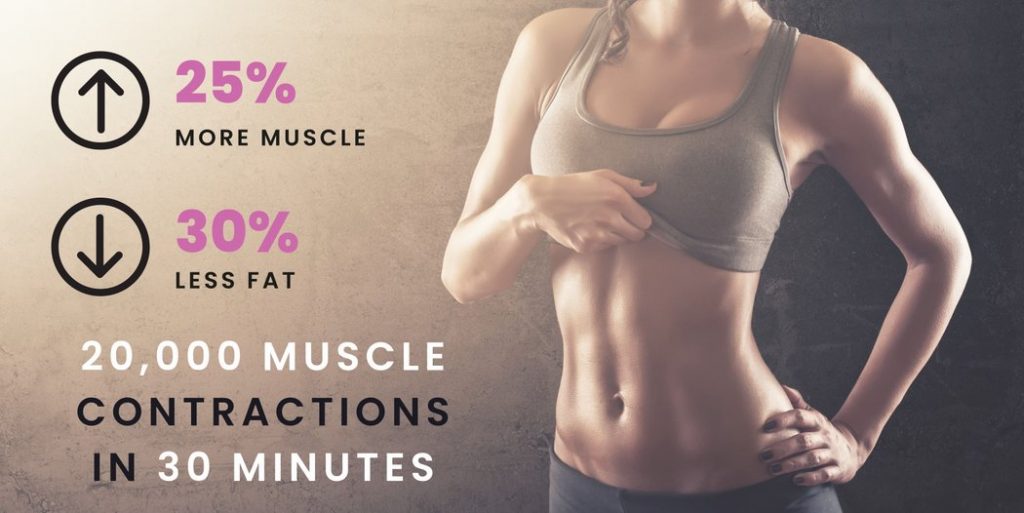 How can the treatments specifically help me?
Men and women commonly schedule treatments to:
Tone and define your abdomen
Lift and tighten the buttocks
Tone the legs
Sculpt the upper arms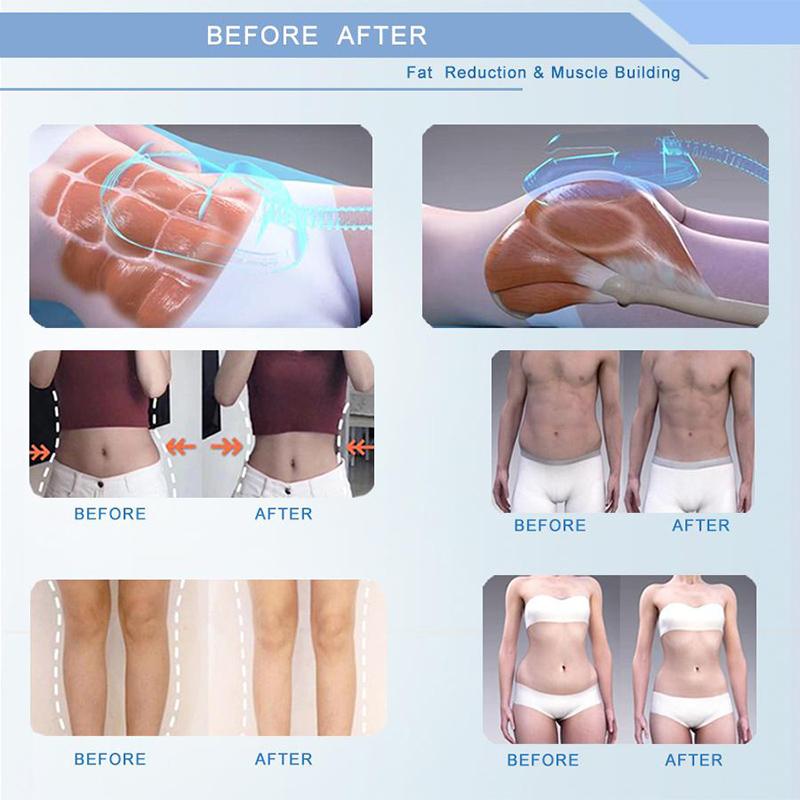 What can I expect during treatments?
During your 30-minute treatment, we will place EmSlim applicator on the targeted body area. The applicator will then emit energy to induce powerful muscle contractions. The procedure will feel like an intensive workout, but you will be able to lay down and relax during this in-office treatment. After your appointment is over, you will be able to return to your daily routine immediately. There is no pre or post-treatment preparation.
We recommend a minimum of 4 sessions scheduled 2-3 days apart.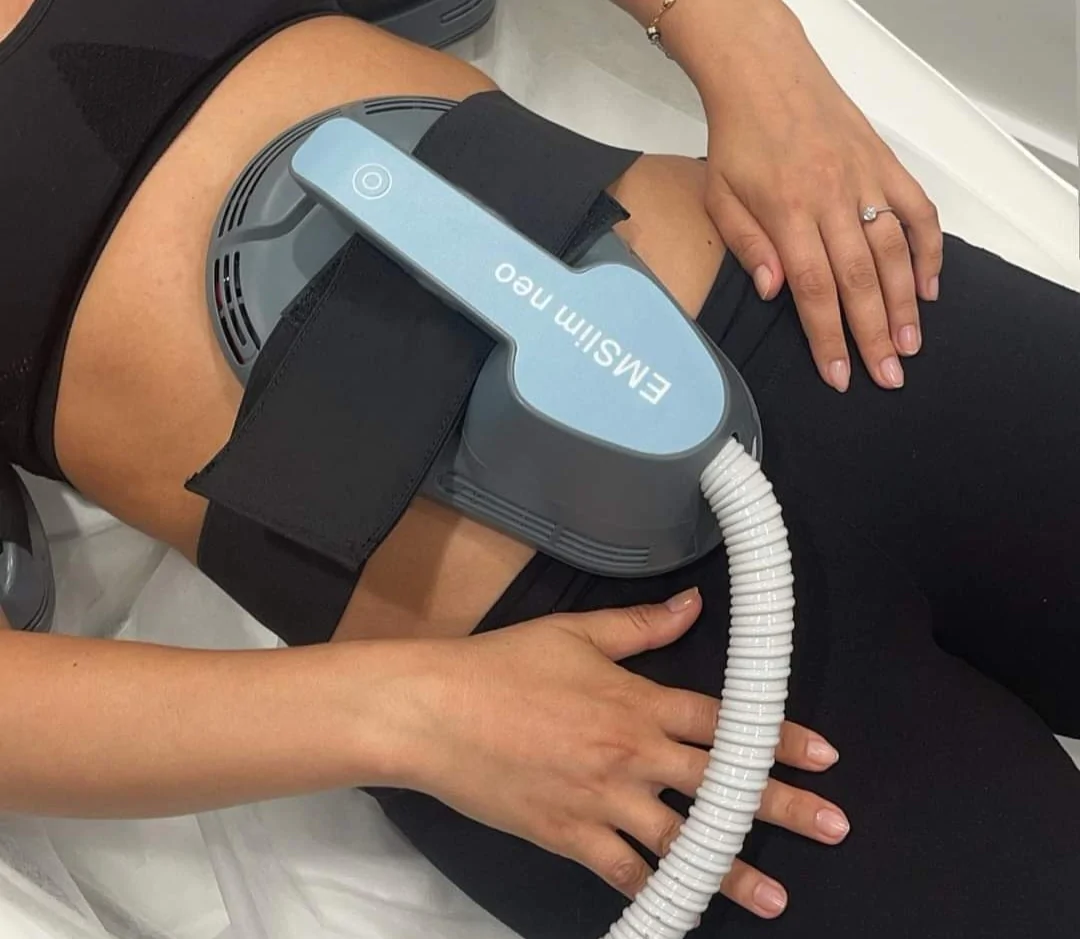 How fast will I see results?
You should begin to feel tangible results after your first treatment.* Patients usually see positive results 2-4 weeks after their last session. Your results will continue to improve for several weeks following your treatment.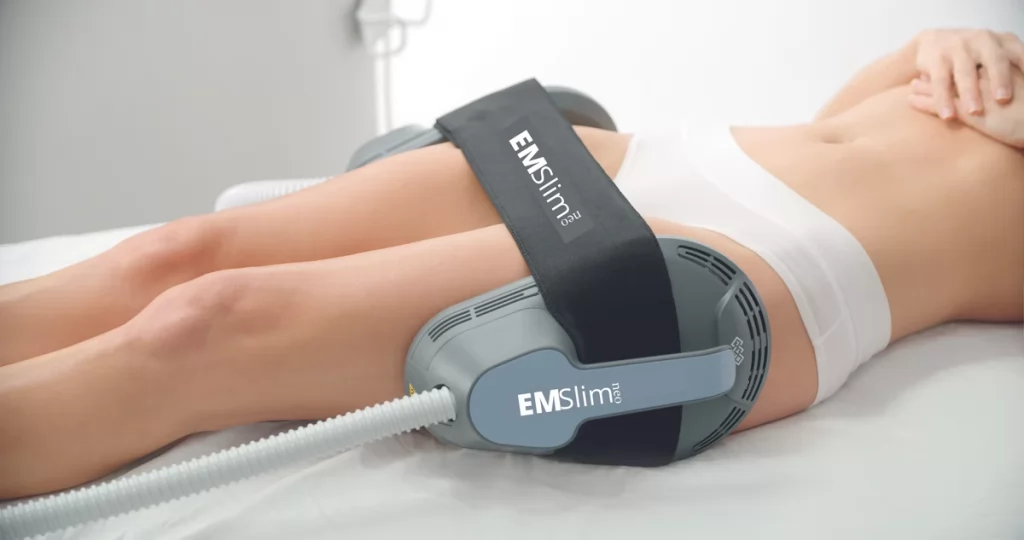 Am I a candidate?
Yes, anyone can benefit from the procedure. Treatments will be most effective for people who are physically active and follow a healthy lifestyle.
Request a complimentary consultation
Call our office to request a free consultation and receive a free 15-minute demo with our newest service EmSlim Neo.